Rest Now, E Papatūānuku
'Pacific Voices' is a collection of 11 films featuring poets and visual artists from around the Pacific.  The films were made to amplify the presence of Pacific nations at COP 26 in Glasgow, November 2021.
These poets of the Moana bring us fighting words, love letters and laments.  They ask us to feel – for a moment – the overwhelm of planetary grief.  To feel the king tides hit.  To drown in it a little.  To gasp and grasp for the preciousness of our breath.  
While the science calls on everything we can measurably know, the poets of the Moana call on everything we've ever known.  We call on all that exists beyond our knowing – our ancestral legacies and languages – seeking the synchronies that held the secrets to our sustainability. 
Produced by the Mana Moana Collective with Storybox, this collection captures these contemporary artists and poets at a time of great urgency and indigenous resurgence
Poetry & Performance
Nadine Anne Hura
Artwork
Te Kahureremoa Field

Director
Jess Feast
Animation
Mike Bridgman
Music and Sound Design 
Paddy Free
Full credits at the end of the video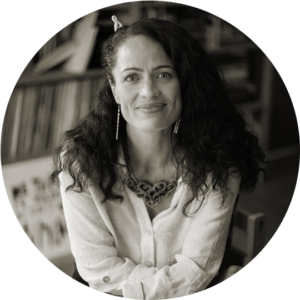 Nadine Anne Hura is a poet, essayist, zine maker and activist-by-stealth. Her words seek to harness the power of individual stories to inspire collective action. Nadine is a regular contributor to a number of online platforms including The Spinoff, e-Tangata and Newsroom, and her work has been anthologised widely. She is the co-editor of the Māori Literature Journal, Te Whē, and was the recipient of the Michael King Writers' Residency in 2018, and the winner of the Biennial Pikihuia Short Story in 2021. Nadine is of Ngati Hine, Ngāpuhi and Pākehā whakapapa, and lives in Porirua.