Mayhem
Mana Moana: Pōneke 2022 is a series of short art films fusing poetry, dance, song, painting, digital sculpture, photography, animation, music, taonga pūoro, and sound design. It brings together Māori and Pacific visual artists, poets, musicians and choreographers from across Aotearoa to weave art and technology together. The result is a multimedia and video artworks series which speak to our relationships with water and the oceans and the need for collective action to ensure their survival. This is art activism. Art that will change and inspire.
Performance 
Johnson Witehira, Suzanne Tamaki, Laughton Kora
Artwork
Johnson Witehira
Costume and Styling
Suzanna Tamaki
On-Set Director
Jess Feast
Music and Sound Design 
Laughton Kora, Raemaka Karati
Post Production 
Moretekorohunga Lloyd
Full credits at the end of the video
Performer, Beatmaker, Musician, Producer, Actor, Lecturer, Teacher & Gamer Laughton Kora has been playing music since the age of 6. First winning Smoke Free Rock Quest with band Aunty Beatrice, Laughton went on to perform with his band Kora all over the world for 8 years and completing a Bachelor of Arts in film and theatre at Toi Whakaari in Wellington. Since 2015 Laughton has had a consistent solo career. He played Judas in Jesus Christ Superstar & Little Shop of Horrors with the Auckland Theatre Company, played with a variety of bands at multiple festivals including Homegrown, One Love, Splore, Rhythm & Vines, Northern Base and Bay Of Dreams. Producing songs together with Tiki Tane for Dylan Frost, Venice, Ria Hall and many other Up and Coming artists, he is currently directing his career towards musical Direction and Composition for Film and Theatre including Maori TV, short independent films, National and International TV Ads and most recently music curator for the GOP 26 Global Summit in Scotland 2021 and featuring as a mentor in the popular TV-Series Popstars 2021.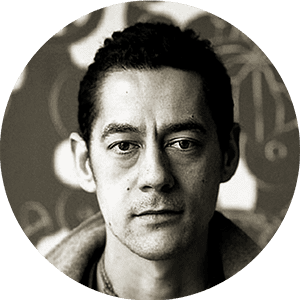 Witehira (Tamahaki, Ngā Puhi, Ngāti Haua) explores how a Maori world-view and narrative can be used to shape all aspects of art and design in Aotearoa.
Witehira has worked on projects from creating the first Maori-alphabet block set for children, to collaborations in theatre, book cover designs, fashion, museums and Maori typeface. 
Witehira's work has been shown both locally and internationally including the Talente Munich art and design Fair and Times Square in New York City.  In 2014 Witehira was commissioned to create a number of public artworks for the Wellington City Council including the Waituhi mural.
Suzanne Tamaki (Maniapoto, Tuhoe) is an artist and social provocateur who uses
fashion and photography to create visual narratives that respond to cultural-politics in
Aotearoa New Zealand. Her works often investigate the nature of indigenous
feminisms in the South Pacific, challenging the colonial gaze and Western ideas of
nationhood within a bi-cultural nation.
As an individual artist and as a member of Pacific Sisters and the SaVAge K'lub art
collectives, Tamaki has exhibited works extensively throughout Aotearoa New
Zealand and internationally.
Jess Feast (Ngāti Raukawa) is an award-winning documentary filmmaker, storyteller and mother of two. Jess' films have screened in local and international festivals, on television and online. They often deal with themes of social and environmental justice through an artistic lens. Jess has also co-created a number of large scale, site specific video installations for light festivals in Aotearoa and beyond. She created an digital immersive theatre work 'The Woman Who Forgot' for the NZ International Arts Festival in 2016. This is her first experience working in VR.