a period on the world map fighting giants
a period on the world map fighting giants
Rebecca Tobo Olul-Hossen brings vivid stories from Vanuatu on the impacts of climate change to the environment and our Pacific Island people. 'a period on the world map fighting giants' embodies the essence of why the Pacific islands are global leaders on fighting the impacts of climate change. Rebecca reminds us that no matter our size, climate change is not a matter of choice but one of survival, where every life is one worth saving.
Poetry written & performed by
Rebecca Tobo Olul-Hossen
Sand Artist by
Edgar Hinge
Music and Sound Design by
Mona Sanei
Full credits at the end of the video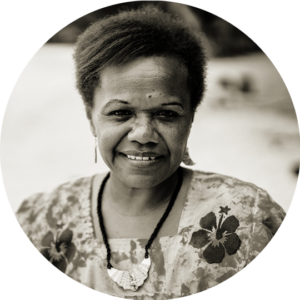 A ni-Vanuatu poet, storyteller, and editor, Rebecca co-edited Vanuatu's first women's anthology, Sista, Stanap Strong! (THWUP, 2021) and first non-fiction children's book, Taf Tumas. Her poems and short stories were published in anthologies in Vanuatu, Fiji, and Aotearoa, including Sport 47, Voes, Rising Tides, A Game Of Two Halves, and Va – Stories by Women of the Moana. She participated in the 60th Brisbane Writers Festival and 32nd Medellin Poetry Festival. A recent publication is a collab. poem in the NZ climate change anthology No Other Place To Stand (AUP, Jul 2022). Upcoming publications include stories in a Pacific children's fantasy anthology and a Vanuatu children's book. She is committed to growing literature in Oceania.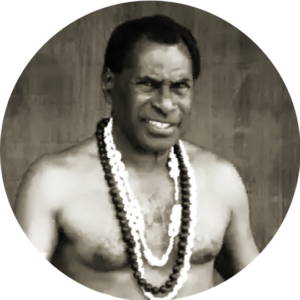 Edgar Hinge, originated from the northern Pentecost Island, Abwatvenue Village, Vanuatu. Mata Sangvulu is his chiefly title, which means "ten eye". He is a sandroing (sand drawings) artist. These geometric figures drawn on to the ground with the fingertips and are an important means of recording and communicating cultural practices. Each design is a type of maze, which is traced as a continuous line, often without lifting the finger from the ground.  They are used to explain concepts, and teach children, and are often accompanied by stories or songs. Edgar teaches sandroing in primary classrooms at the Vanuatu Kastom School in Port Vila, and is a museum guide at the National Museum of Vanuatu.