Pasifika Voices 2022
Mana Moana – Pasifika Voices is a collection of artistic video works, created to amplify and support the Pacific to drive global action to reduce greenhouse gas emissions. This collection is the second in a series that began in 2021. Our Pacific Island people are creative innovators immersed in a culture of storytelling with a history that has been shared through our voices from generation to generation across our vast oceans.
These poems have been gathered from our Te Moana-nui-a-Kiwa to reflect the voices and experiences of our past and present Poets, many of whom include the giants of Pasifika poetry. Their poems provide offerings of wisdom and insight for a new generation and audience to see, hear and understand the interconnected relationship of Pacific Island people with the earth, sky and sea. Mana Moana Pasifika Voices is the pursuit of balance between these integral elements of life. A journey of words and art that will let you feel the spirit of resilience, that transcends borders.
– Audrey Brown-Pereira – Special Curator Poetry
We let you into our universe, our world, our sky, our oceans, our sea, our land, our trees and our gardens of sustenance and hope – to be immersed in our journey of survival to the impacts of climate change.
Mana Moana Pasifika Voices is supported by Aotearoa New Zealand and coordinated by the Secretariat of the Pacific Regional Environment Programme (SPREP), Mana Moana and Storybox, with the support of Pacific Islands poets and artists, to amplify the Pacific voice at COP27. These videos have been developed to be screened during the UNFCCC (United Nations Framework Convention on Climate Change) COP-27 in Egypt and other relevant climate change events.
Mana Moana is a curated artist led collaboration between Māori and Pasifika visual artists, musicians, writers and choreographers to produce short art films. For more information click here.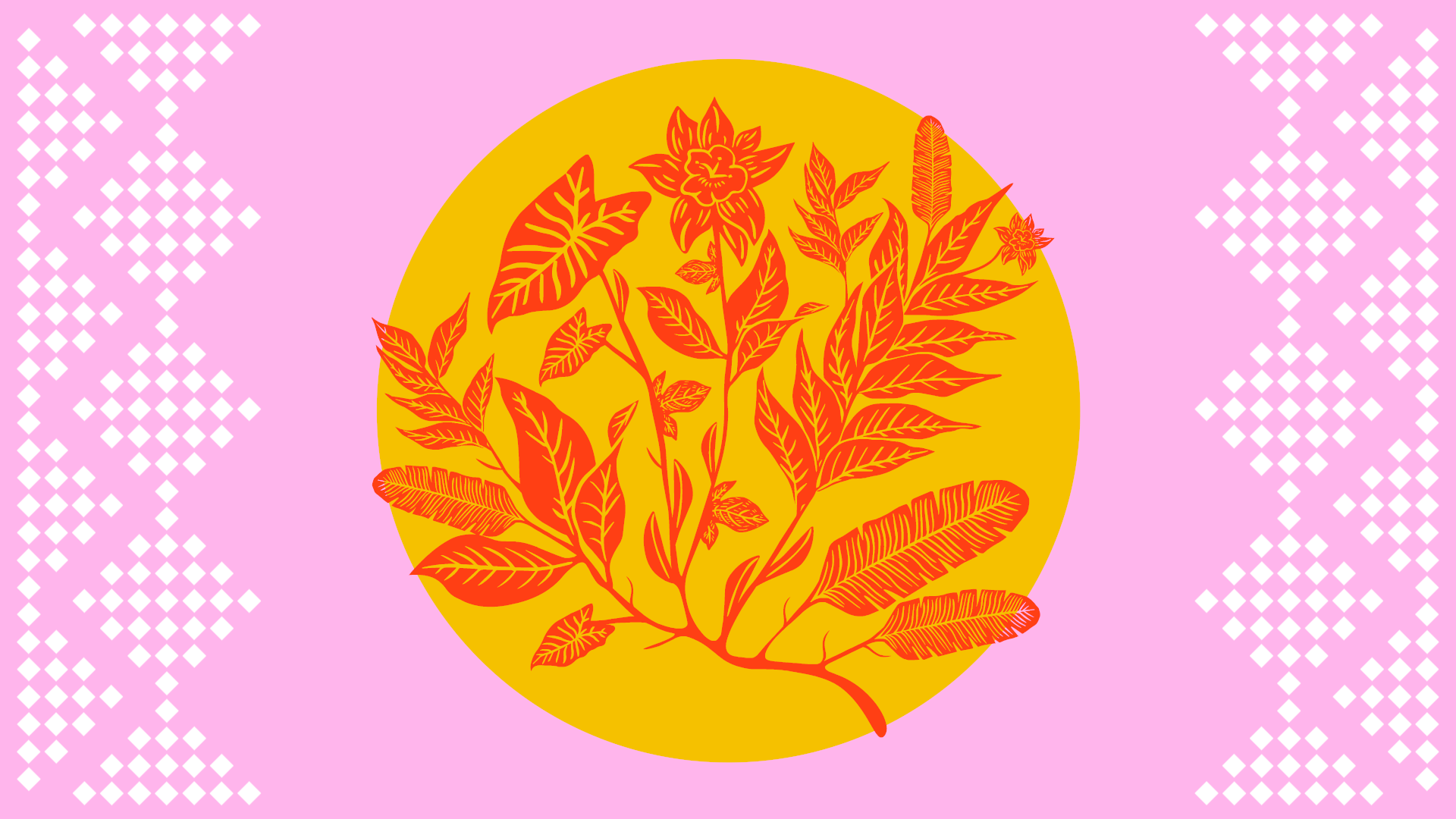 In truth, I have gathered you all from the same garden
We open with this visual poem from trail blazing academic, thought leader and creative, the late Teresia Kieuea Teaiwa who continues to gift us with her generosity of knowledge, perspective and spirit.
To Island
Teresia Teaiwa's 'To Island' turns on its head power and perspective, placing at the centre the islands as the global leaders of how to live in harmony with the environment and each other.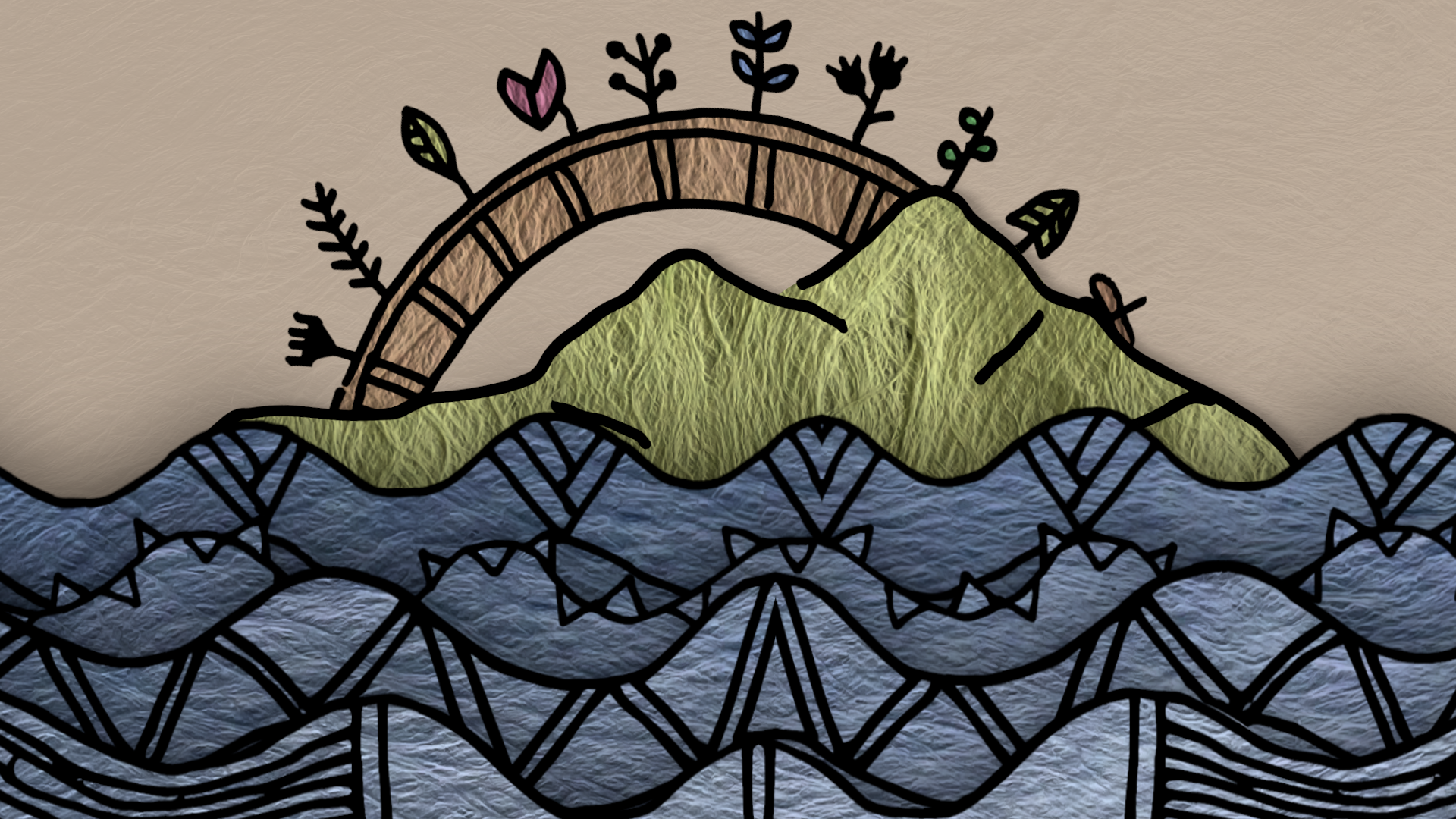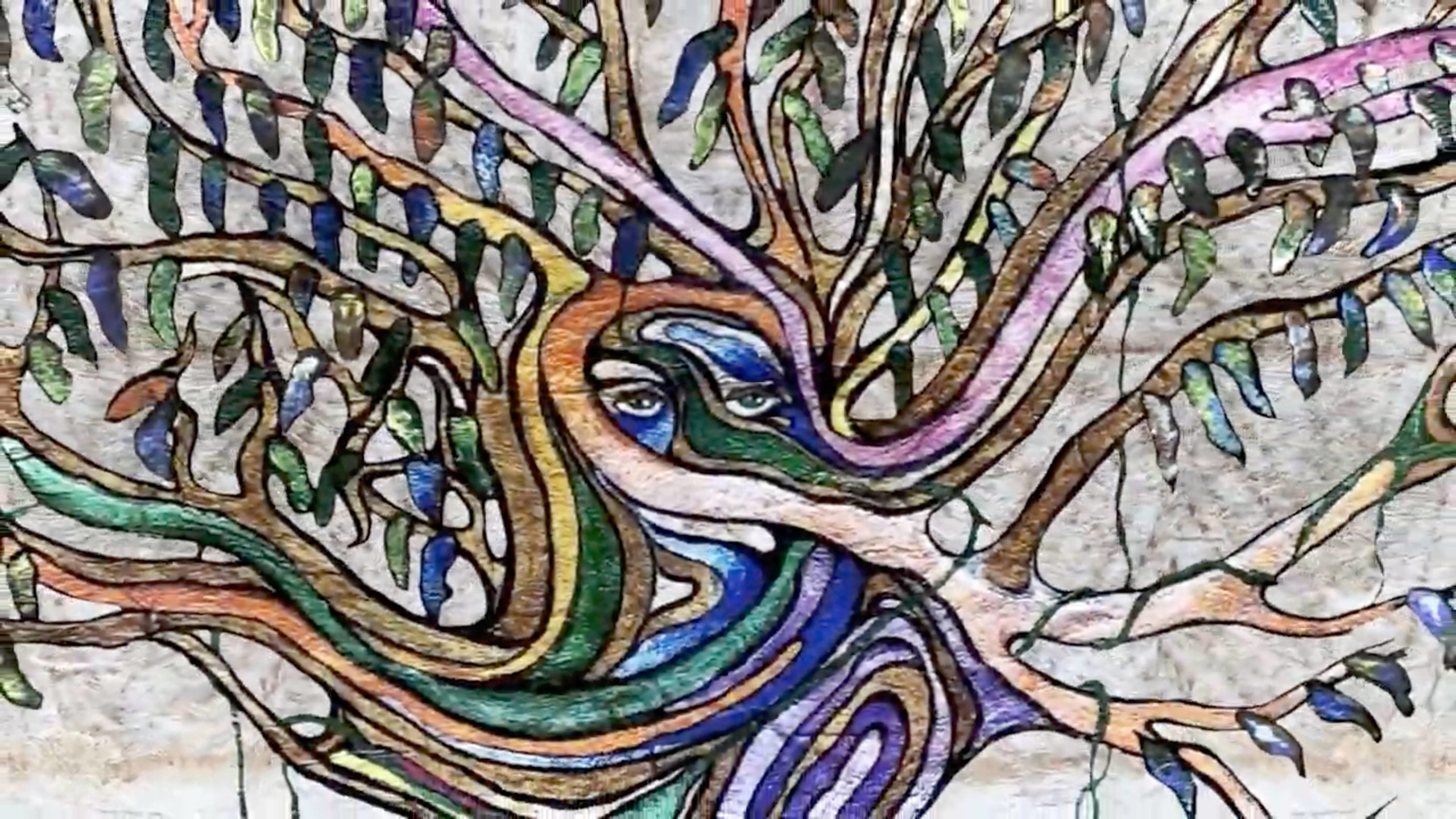 The Way Ahead
Konai Helu Thaman's 'The Way Ahead' imbues the interconnectedness of our past with our present and future.
100 Love Poems
'100 Love Poems' reflects the relationship of John Puhiatau Pule's visual artwork and poetry, with the environment inspired by resilience, hope and love.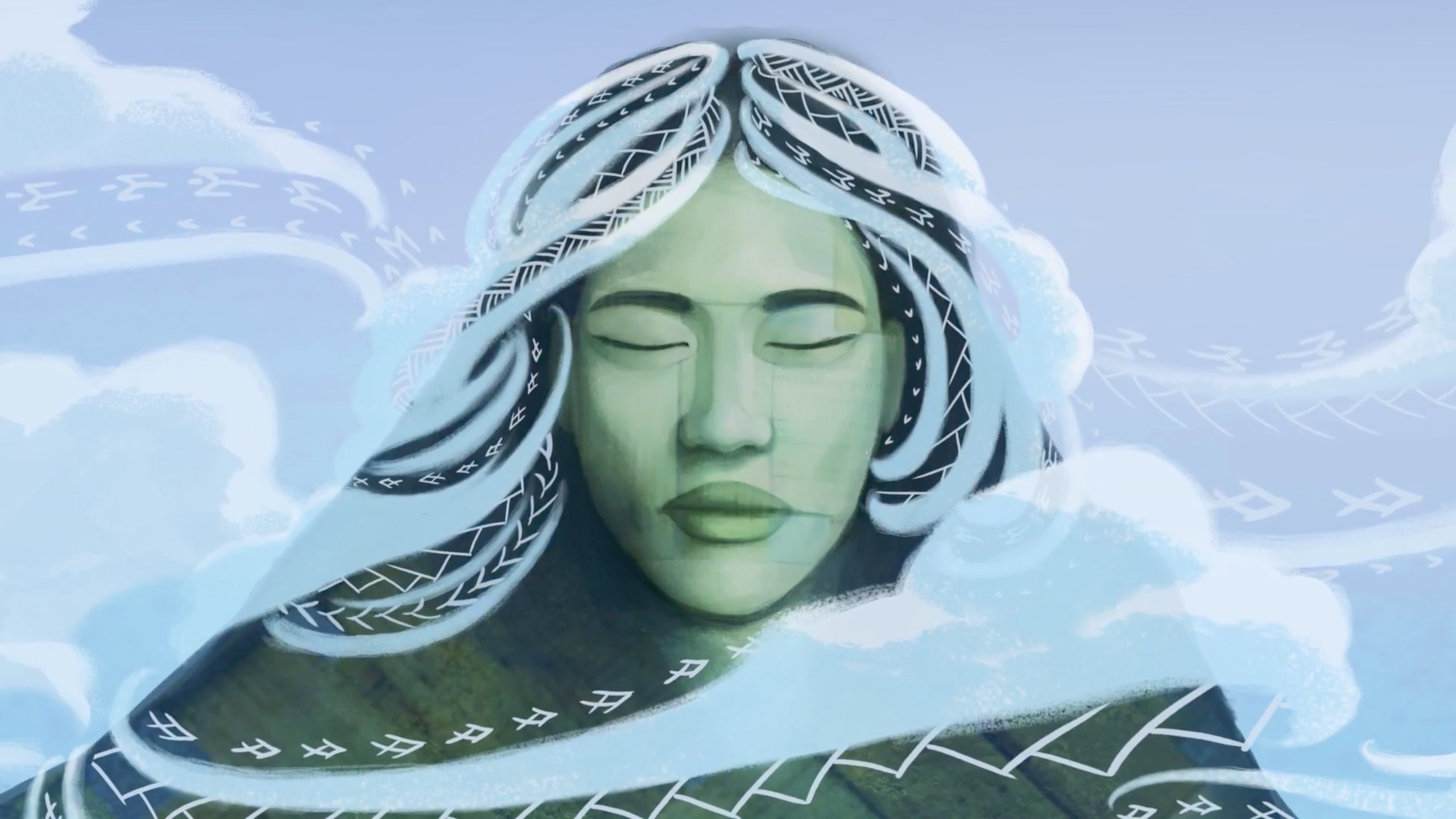 Solo o le Vasa | Poem of the Sea
What is shared are extracts from 'Solo o le Vasa/ Poem of the Sea' by writer and artist Frances C. Koya Vaka'uta. It articulates the importance of defining our own narrative and shifting the terms of meaning and understanding.
Beached
A leading voice on climate change and Pasifika poetry Kathy Jetñil-Kijiner combines these two worlds in this poem drawing us into the emotional and challenging reality of international climate negotiations.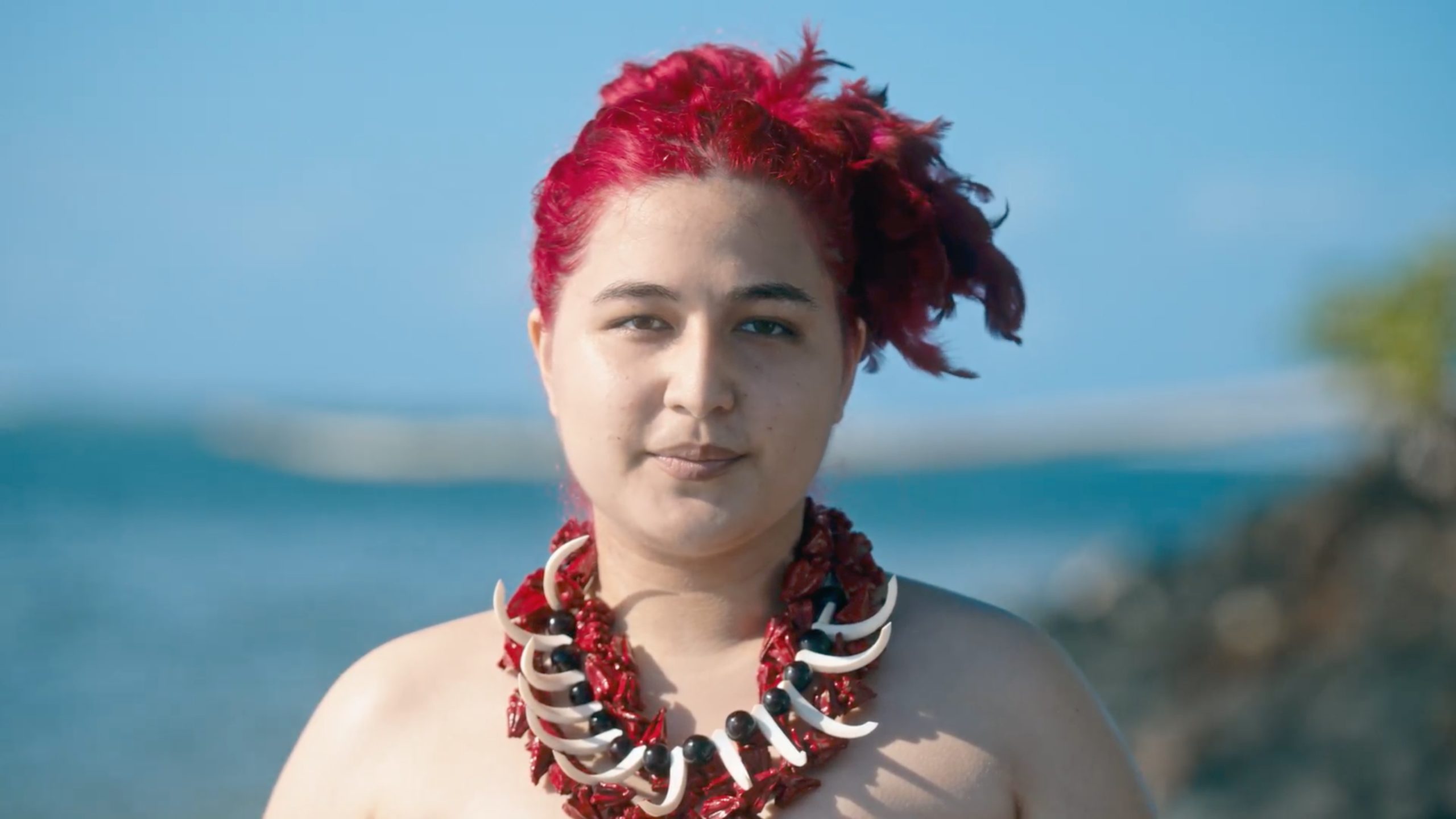 Remember us
Environmentalist and youth activist Okalani Mariner brings us a call to action for our Pacific youth in her powerful poem 'Remember Us'.
Samoa Asks
A climate activist and poet of Aotearoa, Aigagalefili Fepulea'i Tapua'i, brings to life her words of youthful wisdom and endearment to her family, that are weaved with honour, love, and respect through 'Samoa Asks.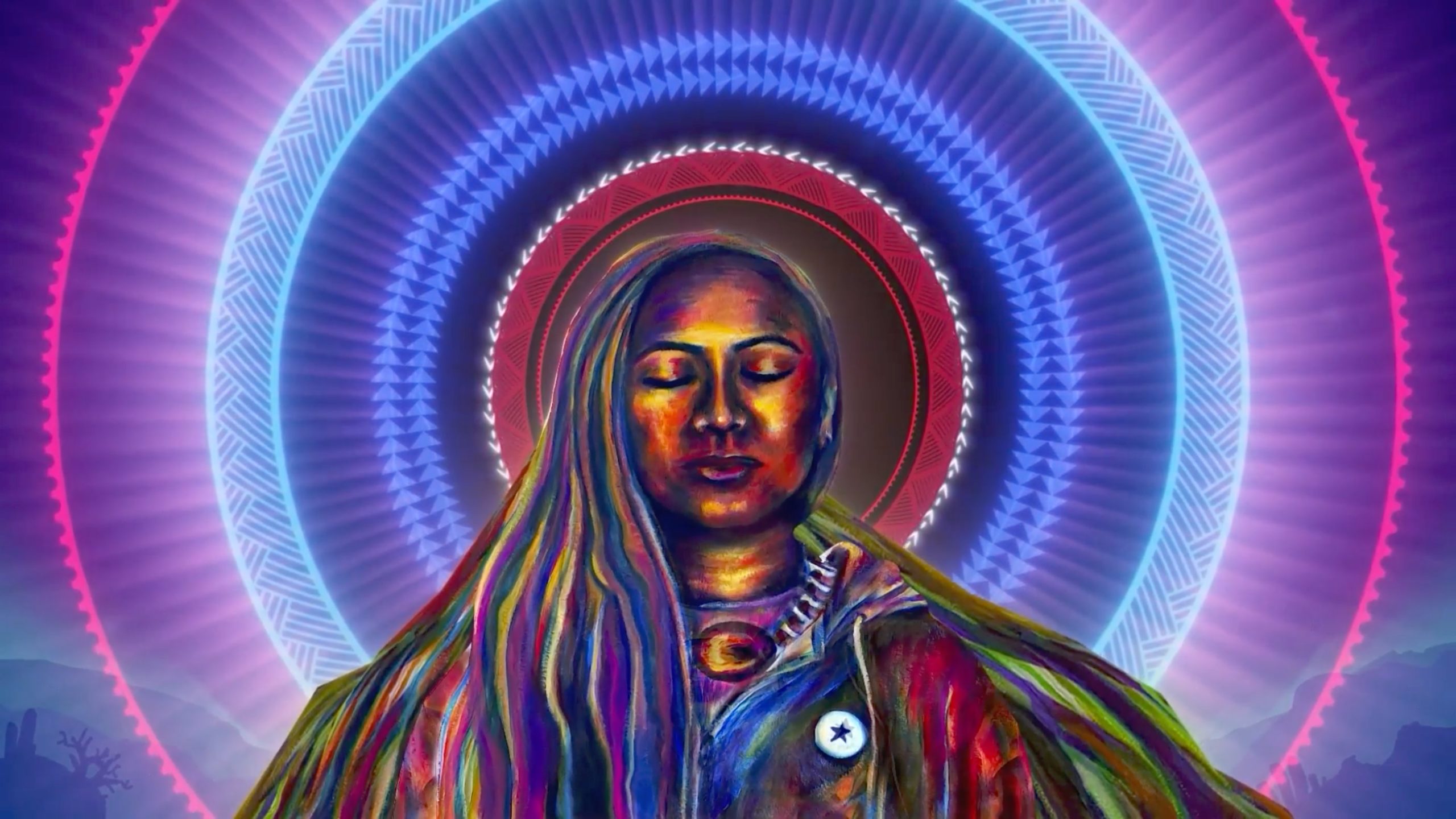 a period on the world map fighting giants
Rebecca Tobo Olul-Hossen reminds us that no matter our size, climate change is not a matter of choice but one of survival, where every life is one worth saving.
Mana Moana Pasifika Voices Curators
Special Curator 
Poetry 2022
Audrey Brown-Pereira
Audrey Brown-Pereira is a published poet and regional public servant, who has lived and worked in the Pacific region for more than 20 years. Executive Officer of SPREP since 2014, she has worked for the Cook Islands Ministry of Foreign Affairs and Immigration, National University of Samoa, and the Samoa private sector. Her poetry collections include 'Threads of Tivaevae: Kaleidoskope of Kolours' with Veronica Vaevae by Steele Roberts; 'Passages in Between I(s)lands' by Ala Press; and 'a-wake-(e)nd' by Saufo'i Press set for release in 2023. Born on the island of Rarotonga and raised in South Auckland, she is of Cook Islands Maori and Samoan descent.
Director
Mana Moana Curator
Rachael Rakena
Rachael Rakena (Ngāi Tahu, Ngā Puhi, Ngāti Pākehā) coined the term 'Toi Rerehiko' to describe and locate her own video/ digital/ electronic-based art practice in terms of continuum, motion, and collaboration. Exhibiting internationally for 20 years and lecturing for 25 years she is an Associate Professor at Whiti o Rehua School of Art, Massey University.
Director
Mana Moana Curator
Michael Bridgman
Mike Bridgman (Tonga, Ngāti Pākeha) is a multi-interdisciplinary digital artist and has been working within the digital realm for over 20 years across many different industries including film, theatre, television, print, web, video games, music videos, public installations.
Mike is a lead arts coordinator and technician at Whiti o Rehua School of Art, Massey University.
Music Director

Laughton Kora
Laughton Kora (Ngāi Tūhoe, Ngāti Pūkeko), with his incredible voice and immense talent has been at the forefront of New Zealand music for over the past decade. Laughton has been playing music since the age of 6 appearing on stage as part of his father's band until 17 years old when he won Smoke Free Rock Quest. His band Aunty Beatrice toured New Zealand and released a single. He moved to Queenstown and formed Soul Charge with members KP (Sunshine Sound System) and P Digsss (Shapeshifter). In 2001 he headed to Wellington and formed KORA (2003-2012) with his brothers.
Special Curator Poetry
Audrey Brown-Pereira
Mana Moana Curators
Rachael Rakena
Mike Bridgman
Executive Producer
Rob Appierdo
Producer
Amanda Walker
Production Managers
Andrew Croot
Ruth Korver
Post Production Support
Moretekorohunga Lloyd
Graphic Design
Kimi Moana Whiting
Music Direction
Laughton Kora
Music Composition & Sound Design
Laughton Kora, Tiki Taane, Mona Sanei
Sound Engineering
Tiki Taane
Made with support from Toi Rauwhārangi
College of Creative Arts, Massey University
Produced by Storybox and Mana Moana
Thanks and acknowledgement to everyone
involved in creating these works.
Full credits are at the end of each video